How The Purchase Process Works
Step 1: Enroll in the course and pay the required tuition and fees at your College or University.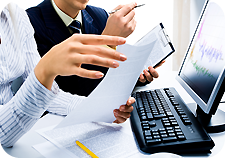 Step 2: Read the course syllabus carefully for important course information. It may be attached to the instructor's welcome email.

Step 3: Register & Purchase the course software using the correct link below. You can only purchase one (1) course per order.
Preview of Purchasing Steps